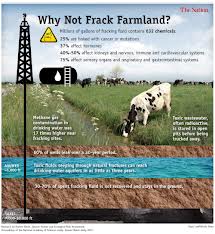 EDITORIAL: Morgantown Dominion Post, November 29, 2012
Ruling scratches surface of rights: The decision to recommend that lawmakers take up the appeal of DEP gas well permits is right
Which should come first: Judicial review of proposed gas well permits or complaints and hearings about any resulting damages?  About a year ago, the Legislature passed the groundbreaking Natural Gas Horizontal Well Control Act, the first such comprehensive legislation in the Appalachian Basin to address regulation of Marcellus shale drilling. Yet, if you want to know why this law has gained so little traction among surface owners, you need look no further than a decision by the state Supreme Court last week.
At issue was a Doddridge County surface owner's right to appeal a Department of Environmental Protection (DEP) gas well permit on his property. State code does not provide for administrative hearings and judicial reviews of DEP permits for gas wells. We'll reserve our judgment on this ruling. However, the court was correct to refuse to rewrite the code from the bench and to recommend in its 19-page ruling that the Legislature take up this issue.
We urge lawmakers to revisit this issue in February and amend the Natural Gas Horizontal Well Control Act to provide for surface owners' right of appeal of any DEP gas well permits on their land. Virtually every legislative candidate we interviewed prior to Election Day — Democrats and Republicans — was quick to admit that surface owner rights got the short end of the stick when the Marcellus shale bill was approved. Yet, some defer now — and others may later — that since these regulations are just a year old, we need to step back and watch them work to determine their shortcomings. We think not. This recent ruling by the high court is an eyeful.
Furthermore, to argue that surface owners' comments alone about the DEP's gas well permits are enough based on the premise that they can seek remedies if their land is unduly damaged, is a case of too little, too late.  To file a complaint in circuit court after the fact is much like taking up public safety after the flood, or mine safety after the explosion, or vehicular homicide after the wreck.
It's in everyone's best interest if there are going to be questions that merit judicial review to answer them before the fact, to spare all parties.
Obviously, these appeals of DEP permits may still end with the same result. However, such a review allows for discovery of any number of issues.  Such appeals are already granted to coal seam owners. They can request judicial reviews of DEP permits, while surface owners can only offer comments on proposed gas wells within 30 days. These concerns are not secondary. Let's hope our legislators think so, too.
>>>>>>>>>>>>>>>> 
WV host farm program is the result of concerns for the surface owners and residents: West Virginia landowners living on or near drilled properties and/or compressor stations opt to participate in the program by becoming volunteer "host farms" for researchers and journalists. Through a managed database of participant landowners throughout the state, the WV Host Farms Program serves as a point of contact between those in the environmental community seeking suitable locations for study of Marcellus in WV, and those who are landowners able to provide them.  See www.wvhostfarms.org
>>>>>>>>>>>>>>>>>>>>> 
Organic farmer concerned about fracking
Stephen Cleghorn owner, of a 50 acre certified organic farm and goat dairy in Reynoldsville, PA, is concerned about hydraulic fracturing gas drilling activity nearby and how it might affect his animals and the farm he and his wife started in 2005. See the video "here."