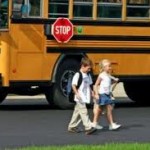 As reported by the Wheeling Intelligencer, the Ohio County Board of Education is objecting to Chesapeake Energy's proposed natural gas drilling site near Wheeling Park High School. In a letter to the WV Department of Environmental Protection, concern is about evacuation routes and increased truck traffic. The well site is less than 1,000 feet from the high school's track and about a half-mile from the J.B. Chambers Performing Arts Center.
"Should an explosion, spill, trucking accident, fire or other emergency at the proposed well site occur, the close proximity creates a clear and present danger for the safety of approximately 2,000 individuals who either attend the school or work there daily," states the letter, which was signed by all board members and Superintendent George Krelis. Krelis during Wednesday's meeting noted the board of education previously decided against leasing any of the school system's property to drilling companies.
Ohio County Schools Deputy Superintendent Dianna Vargo said Chesapeake Energy wants to meet with school system officials and other stakeholders to discuss the proposed well site. Krelis said the school system will express their opposition during that meeting, which has not yet been scheduled.
The land on which the well would be drilled is owned by the Parks System Trust Fund of Wheeling and the lease is signed by members of the Wheeling Park Commission. Park Commission President and Chief Executive Officer J. Douglas Dalby said Chesapeake Energy is following the proper procedures in preparing to drill the wells on the trust fund's property. "We believe in safety first. If there are safety issues that need to be addressed, Chesapeake needs to address them," Dalby said. "I believe the issue of truck traffic is a legitimate concern that the school has raised."
Stacey Brodak of Chesapeake Energy said the company has drilled many wells safely in urban settings, including some near Bethany College and West Liberty University and is willing to address the concerns of Ohio County Schools officials. However, substantial concern also exists in Brooke County over heavy truck traffic and pollution from drilling and fracking.  The "March at Bethany College" is set for this Saturday, May 5th.