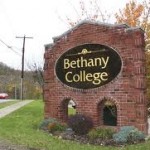 Health Effects of Marcellus Fracking:
Safe or Toxic?
Date: May 2, 2012 – 7:30pm, Location: First Unitarian Church, 605 Morewood Ave., Pittsburgh, PA 15213. Phone: 412-266-1650
 Topic: "Health Effects of Marcellus Fracking: Safe or Toxic?" This is the first public forum in Allegheny County on the health effects of fracking. Speakers will also address the recent state law ("Act 13″) which makes unethical demands on physicians who treat victims of toxic chemicals in the fracking and related processes.  Free and Open to the public. Refreshments served.
Speakers: Dr. Bernard Goldstein, emeritus Professor in Univ. of Pittsburgh Graduate School of Public Health's Department of Environmental and Occupational Health; and, Jill Kriesky, senior project coordinator at the school's Center for Healthy Environments and Communities.
Source:  Marcellus Shale Protest (www.marcellusprotest.org)
>>>>>>>>>>>>>>>>>>>>>>>>>>>>>>>>>>>>>>
A flyer inviting you to a walking tour in Bethany on May 5th, 2012 beginning at 11AM is available here. The walk will include the Bethany College campus, a hydrofracking well pad and a potluck at the community  park.  The Objective is to help raise public awareness and bring regional and national attention to the environmental, health and cultural impacts of hydrofracking in West Virginia. Bethany is a small community of 250 people that is home to Bethany College, a small liberal arts college now in it 172nd year.
Many of the folks in Bethany, including the President and Board of Trustees of Bethany College, support hydrofracturing and have leased mineral rights to Chesapeake Energy. Many now realize that they were ill informed and, in some cases, mislead to the potential hazards associated with horizontal drilling and hydrofracking and seek information how best to protect themselves from health effects and loss of quality of life. We hope to bring media attention to this event and hope that President Scott Miller and the Board of Trustees of Bethany College support our efforts to help protect students, faculty and the people of Bethany from the adverse environmental and health effects that are likely to result from fracking-associated activities.
Fundraising: This is to be a fund-raising effort as well. All proceeds will be used for the purchase of conductivity pens that will be distributed to students, farmers or town people who will commit to doing regular sample analyses from local springs, wells and creeks. One walk organizer is Yuri Gorby: "I already have $500 dollars donated for this purpose. I want to raise $5,000 more by the time of the Walk." He added, "if we are lucky enough to exceed our fundraising goal, additional funds will be used to offset the cost of critical sample analyses by certified labs for water and air quality.
For questions, comments or suggestions send emails to Yuri Gorby at ygorby@gmail.com
Date: Saturday, 05/05/2012 – 11:00am to 5:00pm