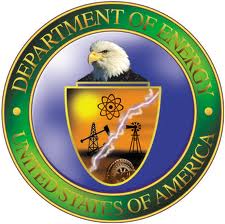 The Shale Gas Task Force of the U.S. Department of Energy released recommendations on Thursday regarding the need for monitoring of air emissions at gas well development operations. Emissions data should be collected by drillers before government regulations are put in place to require it. Field studies on possible methane migration from gas wells to water reservoirs is to be examined. Both the Marcellus and the Eagle Ford shale formation in Texas are possible testing grounds for systems that would search for air pollutants, according to the recommendation report.
The first Task Force report, released in August, said natural gas companies should be required to disclose all chemicals used in the fracking process. This is also included in this most recent report, and calls for the elimination of toxic diesel fuel in fracking fluids.
The U.S. government should create a website that explains shale gas operations, and interagency efforts should immediately begin analyzing shale drilling's greenhouse gas footprint, according to the report. The report cites the Marcellus Shale Coalition, a pro-industry lobbying group based in Canonsburg, as an effective regional approach to sharing best practices.
The need also exists to aggregate the air pollution impacts of well pads, gathering pipelines, compressor stations and mid-stream gas processing when these affect the same geographic region, according to GASP, the Group Against Smog and Pollution in Pittsburgh.