Urgent Action for Water Quality Standards, Committee Meeting 12/9/20
From West Virginia Rivers Coalition, Charleston, WV
In preparation for the 2021 WV Legislative Session, the Legislative Rule Making Committee will meet on Wednesday, 12/9, and water quality standards are on the agenda.
The committee needs to hear from you today about the importance of clean water!
This is the second time we are sharing this action alert with you. In September, the Committee met and Water Quality Standards were on the agenda. But your messages got committee members attention and the Water Quality Standards Rule was removed from the agenda. Your messages make a real difference!
You may recall that it was during a meeting of the Legislative Rule Making Committee in 2018 that essential updates to human health protections were stripped from the 2019 proposed water quality standards rule. This act by the Rule Making Committee triggered years of industry-led delay tactics and attempts to weaken drinking water protections. All the while, West Virginia's water quality standards remained outdated.
Now, after years of delays, the Legislative Rule Making Committee will once again consider much needed updates to our water quality standards. We've reviewed the proposed water quality standards rule and sadly, the rule would rollback protections for 13 toxins.
It is extremely important that members of the Legislative Rule Making Committee hear from you before they meet. Tell members of the committee that you oppose any weakening of water quality standards.
WEST VIRGINIA RIVERS COALITION
3501 MacCorkle Ave SE #129
Charleston, West Virginia 25304
wvrivers@wvrivers.org
>>>>>>>>>>>>>>>>>>>>>>>>>>>>>>>>>>>>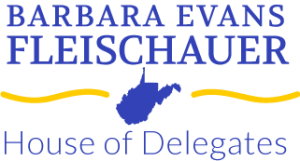 Dear Friends ~~~ December 8, 2020
Thank you so much to those who contacted me about the Water Quality Rule on the agenda for the December 9th Legislative Rule-Making Review Committee meeting.
I don't see why this has become a partisan issue — no one should want our standards to be lowered for water quality. The huge number of emails I've received opposing weakening requirements is so encouraging – there are only four Democrats on this committee, and you are helping to demonstrate that the recent election does not reflect how West Virginians feel about clean water.
West Virginia is unique among the states in requiring Legislative approval of agency regulations. That process begins during interim meetings (like the ones today and tomorrow) and continues during the regular session. Our agency rules are put into bills, they must go through various committees, and must be passed by each House, then signed by the Governor – just like any other law. So there will be many more opportunities to weigh on this issue.
Please stay involved and help us protect our drinking water and public health!
Sincerely,
Delegate Barbara Evans Fleischauer
http://www.friendsofbarbara.com/
Friends of Barbara · 235 High St, Suite 618,
Morgantown, WV 26501,