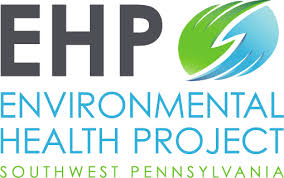 JUST THE FRACKS, MA'AM: FRACKING AND PUBLIC HEALTH, Zoom 10/20/20, Noon
SELECT THIS DATE & TIME: Tuesday, October 20, 2020 @ Noon
Join us on Tuesday, October 20, at noon for a lunchtime colloquium that will focus on facts about the fracking process and related public health and climate research to allow for more informed consideration of the issues.
Panelists will include:
>> Tom Murphy, co-director of the Marcellus Center for Outreach and Research at Penn State University
>> Brook Lenker, executive director of FracTracker Alliance
>> Dr. Ned Ketyer, a pediatrician with the Southwest Pennsylvania Environmental Health Project
Zoom link: https://psu.zoom.us/j/92218217398
>>>>>>>>>>>>>>>>>>>>>>>>>>>>>>>
METHANE POLLUTION: WHAT HEALTH EXPERTS SAY ABOUT CLIMATE CHANGE & PUBLIC HEALTH, Zoom 10/20/20, 7 PM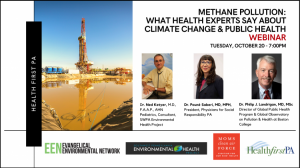 SELECT THIS DATE & TIME: Tuesday, October 20, 2020 @ 7 PM
Join the HealthFirst Pennsylvania coalition on Tuesday, October 20 at 7PM EDT for a discussion between medical professionals about how pollution from the oil and gas industry impacts the health of families and contributes to climate change.
Learn more about our need for strong protections due to methane pollution from the oil and gas industry. Learn how a strong methane rule can help clean up our air as well as ways to make your voice heard by your elected leaders.
Speakers include:
>> Dr. Ned Ketyer, M.D., F.A.A.P., AHN Pediatrics, Consultant, SWPA Environmental Health Project
>> Dr. Pouné Saberi, MD, MPH, President, Physicians for Social Responsibility PA
>> Dr. Philip J. Landrigan, MD, MSc Director of Global Public Health Program & Global Observatory on Pollution & Health at Boston College
Registration page: https://bit.ly/ClimatePublicHealth