Thousands of Out-of-State Mountain Valley Pipeline Workers Prepare to Descend on SW Virginia, Dept. of Health Declines to Review Company's COVID Mitigation Plan
From an Article by Jon Sokolow, Blue Virginia, September 29, 2020
The Commissioner of the Virginia Department of Health rejected the idea of conducting a thorough review of Mountain Valley Pipeline's plan to bring thousands of out of state workers to a concentrated area of Southwest Virginia during the COVID-19 pandemic. Instead, he directed staff to limit their efforts to providing "public health guidance" to MVP.
A lobbyist for Mountain Valley Pipeline expressed reservations about submitting its COVID-19 response plan because it might be made public under the Freedom of Information Act. He also dismissed concerns raised by Virginia legislators about MVP's plan and apparently misled the Virginia Department of Health regarding the status of pending legislation that could stop construction.
And the lobbyist, using ties he had to the Governor's office, sought VDH approval of MVP's plan sight unseen in a Zoom meeting that included a company lawyer, VDH leadership and staff and a top official in the office of Virginia Governor Ralph Northam.
These are some of the troubling revelations contained in internal emails released by VDH in response to a Freedom of Information Act request.
MVP is a Pipeline to Nowhere
The Mountain Valley Pipeline is a $6.2 billion corporate boondoggle that would bring fracked methane gas from West Virginia to Virginia along a 300-mile route that includes mountainous terrain and the crossing of more than 1,000 rivers, streams and wetlands. It is intended to connect to an extension called MVP Southgate for which North Carolina has refused to issue a permit. The most expensive pipeline per mile ever conceived, MVP has been plagued by trouble since it was first proposed in 2014.
Billions of dollars over budget and more than two years behind its original in service date, MVP was stopped from doing further construction in 2019 after multiple permits were lost as a result of legal challenges. Its certificate from the Federal Energy Regulatory Commission is set to expire in mid-October. MVP has asked for a two-year extension and more than 43,000 people in Virginia and West Virginia have filed comments with FERC urging that the renewal be denied.
All for a climate busting pipeline that would produce the equivalent of 89 metric tons of carbon dioxide annually, as much as 26 coal plants or 19 million passenger cars.
Faced with a mountain of trouble – multiple lost permits, an organized opposition, tree sitters that have blocked the route for more than two years, an expiring FERC certificate, millions of dollars of fines for having violated Virginia environmental laws hundreds of times, a $104 million lawsuit by one of its contractors that seeks an order selling the pipeline for scrap, and new court challenges filed just this week – MVP looks very much like a boondoggle on its last legs. In fact, it looks a lot like the Atlantic Coast Pipeline did just before it was canceled on July 5.
But on July 15, barely a week after the ACP was canceled, the Trump Administration ordered an expedited review to restore MVP's lost permits and get the project back on track. Those permits were just reissued and construction is likely to resume – for now.
Inaction by the Virginia Department of Health is now facilitating Trump's rush to get MVP done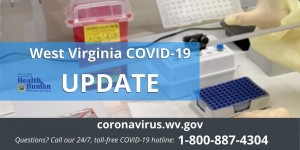 MVP announced in a May earnings call that it intended to bring more than 4,000 workers to a concentrated 30-mile area of Virginia and across the mountainous border in West Virginia once permits were reissued. This announcement fed concerns that bringing these out of state workers to Virginia in the middle of a pandemic created an unacceptable public health risk, particularly because the area of Southwest Virginia where they would be concentrated has limited health resources, only 100 intensive care unit beds and a population with a high rate of preexisting conditions that make them more vulnerable to the disease.
In July, a group of health professionals called on Governor Northam and Virginia health officials to stop MVP from bringing in these workers during the pandemic. On August 6, 22 Virginia legislators led by Delegate Chris Hurst, whose district is along the MVP route, and Delegate Jennifer Carroll Foy, a candidate for Governor in 2021, asked Northam and the Virginia Department of Health to suspend work until the pandemic is over.
On August 20, Delegate Hurst introduced a bill that would require MVP to submit comprehensive safety and health plans to the Virginia Department of Labor and Industry and have those plans approved before being allowed to proceed. The bill was referred to a House committee and has yet to be docketed.
There is no record that the Virginia Department of Health ever met with or even spoke to those who have expressed alarm at MVP's plans.
But when contacted by an MVP lobbyist over the past few weeks, the Virginia Department of Health sprang into action – to facilitate the company's plan to resume construction.
In fact, VDH emails reveal that MVP's corporate lobbyist, Rob Shinn, had direct and frequent access to top officials at VDH, all facilitated by the Governor's office, where at least one high official, Marvin Figueroa, Deputy Secretary of Health and Human Resources, has a previous working relationship with Shinn. Figueroa would later participate in the Zoom call with MVP's representatives.
This is a story about regulatory failure – or, more accurately, corporate capture of the regulatory process. And it is all happening now, in the middle of an increasingly threatening public health emergency and a developing and very real climate emergency.