Dear Friends, Date: September 3, 2020
Today the Yellow Finch tree sit is celebrating 2 years of steady collaborative resistance to the Mountain Valley Pipeline in southwest Virginia. It is bold actions like these fearless hardy folks that "put a STOP sign in MVP's pipeline".
Looking for a way to help out? Check out Appalachians Against Pipelines Facebook page. Send money, supplies, or ask if you can show up to help.
Please also let the Federal Energy Regulatory Commission (FERC) know you want the MVP shut down – check out the article and sign on letter below.
The Rights of Nature movement, is an ancient (and current) worldview of living in balance and is now being driven into law by communities around the world, as the way forward to shift our thinking away from parasitic insatiable consumerism and towards a sane legal system that supports all of us as equally important contributors to the whole. Scroll for more!
Thanks for your ongoing care and awakening to our higher potentials – together we win!
Heidi Berthoud, Secretary, Friends of Buckingham County, VA
>>>>>>>>>>>>>>>>>>>>>>>>>>>>>>>>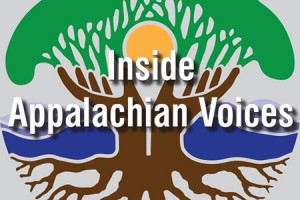 Tell FERC: Time's up on the Mountain Valley Pipeline!
Mountain Valley Pipeline, LLC, has requested a two-year extension on its certificate from the Federal Energy Regulatory Commission to build a massive, fracked-gas pipeline across West Virginia and Virginia. The certificate was issued in 2017 and paved the way for the project to snatch up private land, clear cut forest habitat and pollute dozens of rivers and streams.
This unnecessary project is already two years behind schedule and billions of dollars over budget, and has racked up $2 million in fines for destroying water quality. And it's missing six federal permits and has been under a stop-work order from FERC for almost a year.
MVP, LLC, has lied to the media and to regulators, saying that the pipeline is over 90 percent complete. But the reality is closer to 51 percent (with only 15 percent complete in Virginia). And the remaining construction involves some of the most difficult terrain and water crossings on the entire route.
Please add your own words to give your message a boost.
Thanks to Appalachian Voices for this action letter!