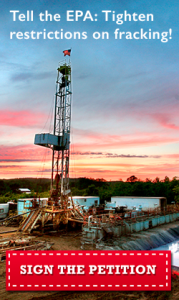 There is a Growing Number of Faith Organizations Against Fracking
By S. Tom Bond. Retired Chemistry Professor & Resident Farmer, Lewis County, WV
Wherever there is unchecked power/money, there is the devil to pay. See the Interfaith Power & Light petition here.
Part of the drooling over Ukraine is because petroleum interests want to horn in on Russia, which supplies European natural gas, by sending U. S. gas to Europe.  If that would work out what would happen to the price of our domestic supply?  Of course, Russia has far more of the worlds reserves of gas than the U. S.  Ukraine itself has substantial shale basins that could be a source of gas also.
You can hardly expect business elites not to prey on each other, can you?  Fracking has a moral dimension, though.  Faith groups have had a say from the beginning, but their number and influence is increasing.  This author recently had to open a new department in my list of anti-fracking groups (now well over 200) for faith groups.  One of the largest is Faith Communities Together for Frack Awareness, an interfaith alliance of over 40 faith communities in Ohio, West Virginia, and Pennsylvania who are working for environmental justice  It's mission statement includes the following:
"Mission Summary: To spread the truth about fracking  to faith communities throughout Ohio and beyond: Fracking harms God's Creation. It must be stopped, AND…    We must move to a new paradigm of renewable energy if we are to save God's Creation,  which sustains all life on earth. Nothing less than God's Creation is at stake."
Here is an article in the Huffington Post about religious groups in Kentucky opposing a potentially dangerous Bluegrass Pipeline.  They brought 36,000 signatures on a petition opposing it to the state governor.
A third large group is Interfaith Moral Action on Climate.  They sent a letter signed by over 200 leading Evangelical Scientists to Congress urging steps to be taken to immediately address climate change in July last year.
Archbishop of South Africa and Nobel Peace Prize laureate Desmond Tutu has called for an "Anti-Apartheid-style boycott" of the Fossil Fuels industry, reported in over a dozen newspapers, and discussed in dozens more.  'People of conscience' must break ties with oil and gas companies that are destroying planet's future, he says.
Some 100 Harvard faculty members signed a letter to the President and Fellows at Harvard to demand Harvard Corporation divest itself of stock in the fossil fuel industry April 10th.  Their statement begins, "We now know that fossil fuels cause climate change of unprecedented destructive potential.  We also know that many in this industry spend large sums of money to mislead the public, deny climate science, control legislation and regulation, and suppress alternative energy sources."
Drew Faust, President of the Harvard, shied away, but agreed to appoint a "vice president for sustainable investing at Harvard Management Company.  Her reply is here.
Why are the faith people in it?  Because of too may stories like this one:
"Three (3) generations of oil and gas contamination in Colorado."
Regard for people and for the natural world are just not in the book for corporate accounting.  There the mentality of Don Blankenship reigns supreme.