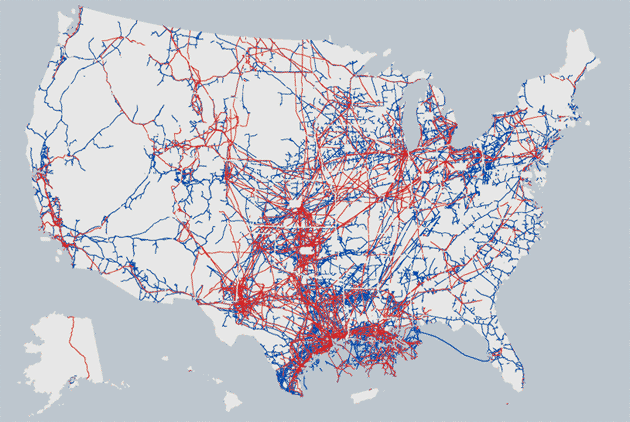 Lax Oversight of Pipelines is Chronic Problem
Editorial, Lancaster PA New Era, May 13, 2014
Reports critical of federal government oversight of the natural gas industry should give pause to Lancaster County residents as they face the prospect of a Marcellus Shale natural gas pipeline traversing the county.
One report, by the Transportation Department's Office of Inspector General, says the Pipeline and Hazardous Materials Safety Administration — the federal agency responsible for making sure states effectively oversee the safety of natural gas and other pipelines — is not ensuring key state inspectors are properly trained or that inspections are being conducted frequently enough.
Also, the agency isn't making sure that inspections target the most risky pipelines, the report said.
The second report, by the Government Accountability Office, found that the U.S. government has neglected to inspect thousands of oil and natural gas wells that pose a potential threat to the environment.
In addition, the GAO uncovered outdated technologies still in use and lax safety regulations. Both reports raise the specter of an environmental disaster waiting to happen.
The safety administration defended its record, pointing to a two-thirds decline in accidents and incidents involving gas-distribution pipelines over the last 30 years.
Meanwhile, the Interior Department's Bureau of Land Management — identified in the GAO report as the root of the problem of high risk oil and gas wells — claimed to be hampered by "limited money and staff."
The reports should concern Lancaster County residents who worry about the impact of the proposed Central Penn Line South pipeline project that follows the Susquehanna River corridor.
Residents' concerns center largely on the environmental impact of the project and potential safety risks from explosions and leaking gas.
Representatives from Williams Partners, the company behind the pipeline, have offered assurances that they are committed to environmental stewardship. Williams' Cindy Ivey said the goal is to "avoid, minimize and then mitigate" natural resources.
They also said the pipeline will be closely monitored to assure its safety and that of the public.
Those assurances now ring somewhat hollow in light of the scathing reports about lax oversight of the nation's 2.5 million miles of pipelines that move, among other things, 55 billion cubic feet of natural gas every day.