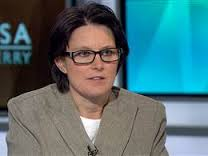 Fracking is Banned in the Town of Dryden, NY
From the Article by Laura Beans, EcoWatch. August 22, 2013
In a continuation of MSNBC's Melissa Harris-Perry's Aug. 17 show, which highlighted the process of hydraulic fracturing, a panel of experts gathered to discuss the specific case of rural Dryden, NY, which banned fracking within the town boundaries in August 2011.
That same year, the ban prompted an oil corporation—which had spent millions buying up leases, from private home and farm owners in the town—to sue the town. The energy company wanted the court to force Dryden to accept industrial gas drilling, including fracking, within their city limits.
With the assistance of Earthjustice, Dryden successfully argued that their right to make local land use decisions, enshrined in the home rule provision of the New York State Constitution, applies to oil and gas development. In February 2012, a state trial court judge agreed. 
But the battle is not over. In May, Norse Energy Corp. USA, a subsidiary of a foreign-owned oil and gas company, filed to have the decision reversed. Filmmaker Josh Fox joins the panel to examine the contamination caused by fracking, from the poisoning of groundwater to the political corruption that surrounds the controversial fossil fuel extraction method. 
See the Video here:
http://video.msnbc.msn.com/mhp/52780984#52780984
 Visit EcoWatch's FRACKING page for more related news on this topic.