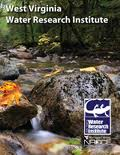 Two Reports are Late; Third Due in July; Quality vs. Speed
From the Article by Pam Kasey for the State Journal, February 21, 2013
Presentations of the status of two studies on horizontal drilling the Legislature expected from the WV Department of Environmental Protection about two months ago were made on February 21st and offered little substance while promising to deliver much, soon.
When the Legislature passed the Natural Gas Horizontal Well Control Act in December 2011 for regulating the production of natural gas from horizontally drilled wells, lawmakers mandated follow-up studies in case further regulation was needed. One study was to investigate the safety of pits and impoundments and evaluate whether a special regulatory provision is needed for radioactivity or other toxins. Another was to explore whether the act's setback distance — the center of a wellpad may not be located within 625 feet of an occupied dwelling — is sufficient given the noise, light, dust and volatile organic compounds generated by the drilling of horizontal wells.
A finding that existing regulations are inadequate would trigger the development and proposal of new rules by the DEP.
Those two studies were due at the end of 2012 and are not yet done; a third is due July 1. Huffman defended the lateness in the hearing in the House of Delegates chamber. "We have taken a lot of time with these studies to try to be as scientific and comprehensive as we could," Huffman said.
"I know that pushes us well into the legislative session," he said, acknowledging that the point of the deadlines was to allow time for legislators to consider emergency action that might be needed in this session. "But there are over 40 pages of rules being considered by the Legislature that may not be directly as a result of the studies we are working on but are a result of the comprehensive knowledge base we've accumulated over the past couple of years."
In updating lawmakers on the status of the studies, two DEP presenters emphasized the challenging logistics of accomplishing in the one-year time frame everything that had to be done: agreeing with contractors at West Virginia University on what data needed to be gathered, assembling teams, identifying active well sites that met certain criteria, coordinating with operators and landowners, hauling equipment from site to site, gathering the data and compiling worthwhile reports.
Pits and impoundments
For the study on the safety of pits and impoundments, the contractors looked at the three large pits that were constructed after the new rule was in place. Because the sample was small, they added 12 more pits and impoundments from prior to the new rule, according to Mike Dorsey, chief of DEP's Office of Homeland Security and Emergency Response.
The good news: None of them was in danger of failing, Dorsey said, including the worst structure DEP was aware of. The bad news: Much improvement is needed.
"The horizontal drilling, the Marcellus business in general is a huge change for people who work for our agency. There's not been a bigger change in what we do since solid waste laws were changed in the late '80s, early '90s," Dorsey said. He referred to problems discovered during the study with compaction, pit liners, seepage and other aspects.
DEP already put new training in place last fall for inspectors and for the industry, he said, and developed a standardized inspection checklist. The statute also asked DEP to look at radiation. Scant data has been gathered, Dorsey said, from Marcellus drill cuttings and from fluid that has returned from the formation.
Early data range from 0.01 millirem/hour, a measure of exposure, to 0.06 mrem/hour — levels he said would not expose people to the health-based standard of 5 rem/year. Asked by Delegate Tim Manchin, D-Marion, who chaired the hearing, whether regulation on radiation is going to be needed, Dorsey said, "I think the answer is probably going to be no, at least in the short term."
The pits and impoundments study is in two parts. An engineering aspect was complete in December; the water study is in hand. Dorsey hopes to submit a complete report in two weeks.
Well setbacks and air quality
The study determining whether 625 feet from the center of a wellpad to an occupied dwelling is sufficient given the noise, light, dust and volatile organic compounds that are generated, due December 31, includes a literature review of best practices and a data gathering effort, explained Renu Chakrabarty, an engineer and air toxics coordinator for DEP's Division of Air Quality.
The field work covered seven wellpads in three counties with three different operators, Chakrabarty said.
Samples for this study and for an air quality study due July 1 were taken by WVU air monitors that ringed the wellpads and by a Department of Energy mobile monitoring trailer, and they were taken at distinct stages of the process: wellpad construction, vertical drilling, horizontal drilling, hydraulic fracturing and well completion. She hopes the noise, light, dust and VOC study will be submitted by the end of March. The air study is not due until July 1.
The importance of timing
Paul Ziemkiewicz, director of the WVU Water Research Institute that has gathered some of the data, took a moment to make a point about the dataset. "What we've got is a body of data that's unprecedented in this country on the air, the water and waste streams, and the impoundment security and safety," Ziemkiewicz said. "We've got a very powerful body of work here."
Delegate Mike Manypenny, D-Taylor, wanted to make an opposing point on the time it has taken. On the issue of volatile organic compounds — think gasoline or natural gas in the air, which can explode — Manypenny asked Huffman whether DEP rules could prevent accidents like the February 15 incident in which an employee of Central Environmental Services was killed in an explosion that appears to have been related to volatile organic compounds at the well site.