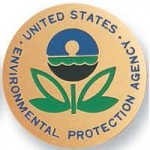 From the Wheeling Intelligencer article by Casey Junkins on November 16th …
We've got about 20 folks outside who don't like what I do – and don't like what you do," said Michael Krancer, secretary of the Pennsylvania Department of Environmental Protection, as he spoke Thursday to about 2000 attendees during the Developing Unconventional Gas East Conference and Exhibition in Pittsburgh.
As the 20 anti-fracking protesters converged outside the David L. Lawrence Convention Center, they chanted for Krancer to resign, noting they believe he and other Pennsylvania regulators are not properly overseeing the drilling industry. Krancer clearly disagreed, saying the Keystone State must promote energy development.
Tom Petrie, chairman of Petrie Partners, and Gary Slagel, senior adviser for environmental affairs for Consol Energy, believe the U.S. Environmental Protection Agency is soon going to find a way to place more regulations on fracking, or hydraulic fracturing used to release natural gas from deep shale formations.
Though the activity is exempt from regulation under the federal Clean Water Act, Petrie and Slagel believe the Obama administration is looking for ways to harness fracking. "We are preparing for the worst," Slagel said regarding new federal regulations.
Drilling under the CNX Gas Corp. banner, Consol maintains gas operations in Marshall County, while the company also has working arrangements with Hess Corp. for acreage in Ohio and with Noble Energy in West Virginia.
Slagel also said he believes there is more public concern over natural gas drilling than ever existed over coal mining, the business for which Consol is best known throughout the Upper Ohio Valley.
Petrie said the "fear of fracking" is very real among the public, though he does not believe people should be afraid. He noted that Obama's re-election is a major concern for those in the gas and oil industries because the U.S. EPA is moving in on fracking.
Ray Walker, senior vice president and chief operating officer for Range Resources, reminded those in attendance that the oil and gas industry has been very good to the Commonwealth of Pennsylvania. "The largest gas field in the U.S. today is the Marcellus (Shale). It has changed the entire marketing process," he said.
Noting he did not "want to get political," Walker made it clear he believes oil and gas drillers work best without much oversight by the federal government. Walker also said governments need to realize the potential benefit natural gas has for helping the nation move forward. "If you want to have energy independence, the answer is natural gas. If you want to rejuvenate manufacturing, the answer is natural gas," he said.