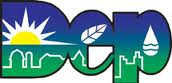 StateIm­pact Pennsylvania has reported on an active problem at a Shell drilling site in northcentral Pennsylvania……
The Pennsylvania Depart­ment of Envi­ron­men­tal Pro­tec­tion is inves­ti­gat­ing a poten­tial methane migra­tion prob­lem in Union Town­ship, Tioga County. A Shell spokes­woman says the company's tests show "a very low haz­ard risk to peo­ple, veg­e­ta­tion, and fish in the imme­di­ate area," but Shell has nev­er­the­less asked the hand­ful of peo­ple who live within a one-mile radius of the drilling site to tem­porar­ily evac­u­ate their homes. Shell has also sent a well con­trol spe­cial­ist team to the site.
DEP spokesman Daniel Spadoni con­firmed the probe in an email to StateIm­pact Penn­syl­va­nia. "DEP was noti­fied of the prob­lem by Shell on June 17," he writes. "Shell is fully coop­er­at­ing with the response and investigation." Accord­ing to Spadoni, a drink­ing water well located 4,000 feet from a Shell drilling site began over­flow­ing this week­end.  "Shell has sev­eral well pads in the area in var­i­ous stages of com­ple­tion.  They stopped all oper­a­tions in the area when noti­fied of a prob­lem," he wrote, not­ing "bub­bling was also noted at mul­ti­ple loca­tions in a nearby stream."
The Wells­boro Gazette has posted a pic­ture of that "bub­bling," which looks more like a minia­ture geyser shoot­ing fluid more than a foot above the ground.  Methane migra­tion occurs nat­u­rally, but has also been asso­ci­ated with faulty well cas­ing. DEP blames well con­t­a­m­i­na­tion prob­lems in Dimock on the issue.
The rest of Spadoni's state­ment is below:
PA-DEP Oil and Gas staff col­lected water and iso­topic sam­ples from the hunt­ing club well and stream on June 18.  A Shell con­trac­tor drilled a hole in the water well cas­ing and installed an over­flow line to stop the over­flow, installed methane alarms in the cabin, and will vent the well to the out­side today. PA-DEP has rec­om­mended the cabin not be occu­pied until fur­ther notice.
Addi­tional sur­face expres­sions of gas along the road lead­ing to the hunt­ing cabin were dis­cov­ered on June 18, and Shell has placed secu­rity guards at both ends of the road to limit access. Shell is mon­i­tor­ing con­di­tions con­tin­u­ously in this area for any changes that may require addi­tional controls.
On Tues­day, June 19, Shell's con­sul­tants had sev­eral teams begin screen­ing within a one-mile radius of the hunt­ing camp to check for methane gas and sam­ple any pri­vate drink­ing water wells poten­tially impacted. That screen­ing con­tin­ued yes­ter­day, June 20, within a one-mile radius of the three Shell gas well pads in the area. Shell is con­duct­ing fur­ther inves­ti­ga­tion and oper­a­tions on their nearby well pads. Yes­ter­day, June 20, PA-DEP Oil and Gas staff mon­i­tored the hunt­ing cabin and sur­face expres­sions. No deter­mi­na­tion has been made regard­ing the source or sources of the methane, and the inves­ti­ga­tion is continuing.