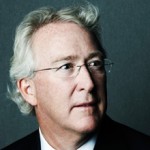 It must be karma of some kind.  West Virginia and billionaire wildcatter Aubrey McClendon, CEO of Chesapeake Energy Corporation, have been involved in a dance that has been fraught with tensions since they met.   This history bodes poorly for the chances of a cooperative and respectful partnership going forward, and recent events reinforce this pessimistic conjecture.  Despite smooth rhetoric from company spokepersons regarding jobs and economic prosperity, and the denial of certain environmental risks, McClendon has an axe to grind with West Virginia.
Chesapeake, the biggest shale player in West Virginia, owns  275 producing Marcellus wells which yielded more than 42.6 billion cubic feet of natural gas and 111,160 barrels (a barrel is 40 gallons) of oil according to the Fort Worth based Star Telegram. This is based upon WVDEP's production records from 2005 to 2010.
The Tawney Case
Chesapeake Energy acquired Columbia Natural Resources in fall of 2005 which expanded Chesapeake's assets from it's western domain into the northeast shale states.  Things went sour between Chesapeake and West Virginia shortly thereafter.   In May 2006, the West Virginia Supreme Court ruled in favor of 8,000 plaintiffs in the class action Tawney vs. Columbia lawsuit. The mineral rights owners claimed that they had received insufficient royalty payments as Columbia had attempted to deduct post-wellhead production costs in the calculation of the royalty. The WV SOROS website has a very good review of this case and all the gory details.
In 2008, the West Virginia Supreme Court voted to refuse to hear the appeal of a $404 million Roane County jury verdict in the Tawney case which included a punitive damages award of $270 million. Per a Steptoe and Johnson newsletter, this was the third largest verdict in the US in 2007.   The defendants were NiSource Inc., Columbia Energy Group, and Chesapeake Appalachia LLC.  Columbia was a subsidiary of NiSource until 2003.  It became Chesapeake Appalachia LLC, a subsidiary of Chesapeake Energy after the 2005 acquisition.
The defendants filed for appeal of the case to the US Supreme Court, but the case was dropped when a settlement was reached of $380 million.  The  punitive damages were eliminated in the settlement.  NiSource assumed liabililty for $340 million and Chesapeake was then responsible for the remaining $40 million.  (See October 2008 The Record story.)
Slashing 215 Jobs in Charleston
Retribution came swiftly.  The Record reports that "Earlier this year, Chesapeake Energy announced that it would not build a $35 million state-of-the-art headquarters for its Eastern operations in Charleston, citing the state Supreme Court's refusal to hear the appeal." A February 2009 Chesapeake news release stated that the reorganization which downsized the Charleston office from a regional corporate headquarters to a regional field office involved 215 of the 255 employees.  Those positions were either eliminated or relocated to Oklahoma City, the home of Chesapeake and it's CEO.
Pipeline Plans Chill Prospects for an Ethane Cracker Plant
I want to use this handy segue to stay on point about jobs in West Virginia.  An ethane cracker plant has been held out as a glittering economic engine.  A plant costs $2-4 billion to build and could provide 500 full-time high paying jobs and 10,00 construction jobs per Keith Burdette, state Commerce Secretary.  The Marcellus Drilling News blog says, "Building a cracker plant in the region would attract thousands of jobs and billions of initial investment, and billions in revenue from associated plastics industries that would sprout up around the plant. It's like winning the biggest imaginable lottery jackpot when it comes to jobs, money and tax revenue."
But chances of attracting an ethane cracker plant anytime soon dimmed when the pipeline deal between Chesapeake and  Enterprise Producrs Patners was annnounced a few weeks ago. WV state officials working to bring an ethane cracker plant to West Virginia were surprised and frustrated to learn of the deal Chesapeake had struck with Enterprise to pipe ethane to the Gulf.  (See Charleston Gazette story, Nov. 5)  Whether or not this deal negatively impacts the chances for a cracker plant in WV has been hotly debated. "They're shipping out a cracker's worth of ethane to the Gulf Coast," (Burdette) said. "They're shipping out gas that could support investment here."
The Gazette story continued with this telling information.  "Burdette said Chesapeake executive Scott Rotruck, who sits on Gov.-elect Earl Ray Tomblin's Marcellus to Manufacturing Task Force, didn't notify state officials about Chesapeake's plans to ship the ethane out of West Virginia and neighboring states…."The fact they didn't tell us about this was very disheartening," Burdette said. "It doesn't send a very good message that this is a two-way partnership. They knew how important we feel recruitment of a cracker is to West Virginia."
Larry Matheney, secretary-treasurer of West Virginia AFL-CIO, …believes Chesapeake Energy has no intention of helping the state land a cracker facility. "Today, if West Virginia working families – who struggle each day due to the scarcity of good jobs – were to ask Chesapeake Energy CEO Aubrey McClendon why he is robbing West Virginia, we suspect he would answer, 'Because that's where the money is,'" said Matheney. In a Nov. 9 post on Sustained Outrage, Ken Ward notes that Matheney compared Aubrey McClendon to the bank robber, John Dillinger.
Matheney's viewpoint is reinforced in a November 1oth Philly.com story regarding the Congressional approval of the use of 3 tankers to ship ethane from Philadelphia to the Gulf.  It notes that, " Analysts say the biggest obstacle facing the Mariner plan is the lack of product. Two other pipeline projects (Enterprise/Chesapeake and Sunoco/MarkWest) moving forward appear to have captured much of the expected Marcellus ethane production through 2017." Can one assume that the unnamed analysts have factored in the development of the ethane-rich Utica shale formation in Ohio?
The Marcellus Drilling News had a good post quoting Scott Rotruck (Chesaapeake)and Jim Crews of MarkWest that spotlighted the producers' argument that the pipeline deals would give the producers a stronger position at the negotiation table IF and when the time came to sell ethane to a chemical company for cracking.
More Instances of  Punitive Behavior
McClendon giveth and McClendon taketh away.  We observed  punitive behavior when Chesapeake withdrew its donation of $30,000 from the Wellsburg Middle school band, then restored it after the city council voted to repeal a ban on fracking in the city and a mile beyond.  In September 2011, Chesapeake withdrew from discussions regarding a pledge of $25,000 to support the pavilion project planned for the Morgantown Farmers Market.  "When the Morgantown City Council approved their ban on drilling and fracking for one mile outside the city limits, we had to decline further consideration," said Stacy Brodak, Chesapeake spokeperson. "It is important we dedicate our company's resources where our industry is supported." (Story here.)  Chesapeake previously donated $15,000 to support the Farmer's Market project.
Clearly donations by Chesapeake are not altruistically motivated.  Donations are a tool used to manipulate public policy.  Play nice with Chesapeake and riches will be showered upon you.  But a wrathful McClendon is met if his will is defied.
Verbal Slurs
This post would be incomplete if I did not remind the reader that in January 2011, McClendon slurred West Virginians by stating that 30% of those applying for employment were drug users.   He also thinks West Virginians are illiterate hillbillies. West Virginia Environmental Council lobbyist Don Garvin observed that when asked about hiring West Virginia workers, McClendon replied, "You don't know if you have a literacy issue or what?"
"There was a day I liked West Virginia…before I had an encounter with your court system,"  stated McClendon at the January  industry conference.   Read Don Garvin's reaction to McClendon's attitude here (Unwanted House Guests).
The Wetzel Experience
Wetzel County is Ground Zero for Marcellus shale drilling /fracking in WV.  While restaurants and motels are doing a gangbuster business in Wetzel County, the rest of the populace isn't faring quite as well.  Unemployment in Wetzel County was 11.9% in September, the highest of all the 55 counties in WV.  Property values have suffered due to the proximity of industrial activity on once rural ridges.  Blake Run, once a pristine headwater stream with a seasonal waterfall, was converted into a roadway for the Chesapeake truck traffic.  The stream became nothing but a muddy trough devoid of life.  The EPA finally was called in and Chesapeake was fined and ordered to make restoration efforts.
The Audacious Aubrey Compensation Package
Just to give you a bit more flavor about Aubrey McClendon, be aware that there is some  interesting biographical information about McClendon at SourceWatch.org complete with references to source documents. The blog notes that McClendon lost just shy of $2 billion when gas prices collapsed in 2008 and McClendon was forced to sell shares of Chesapeake stock that he had purchased on margin.
McClendon's 2008 compensation package was "one of the largest for any corporate executive last year," including "a one-time $75 million bonus, a $975,000 base salary, and $32.7 million in stock" — "even as the company's stock price tumbled," noted the Wall Street Journal. One investor called the Chesapeake financial document describing McClendon's 2008 compensation a "shameful document" and "a near perfect illustration of the complete collapse of appropriate corporate governance." One Chesapeake shareholder, the Louisiana Police Employee Retirement System, "asked an Oklahoma state court last month to force Chesapeake to turn over records of its internal deliberations about Mr. McClendon's compensation," as "a first step toward a possible lawsuit accusing Chesapeake's board of breaching its fiduciary responsibility."
As part of the contentious 2008 compensation package, Chesapeake Energy bought Mcclendon'e antique map collection. A court case later forced McClendon to buy back the art. A Forbes article states: "Most critically, he also got $75 million, over five years, toward an unusual perk that allows McClendon to invest his own capital (or in this case, the capital that the company gave him for this purpose) alongside Chesapeake for a 2.5% stake in every well the company drills.
CONCLUSION
Aubrey McClendon is a man who uses money and power to achieve his goals.  He does not necessarily play by the rules and has been involved in ethical controversy.  Forbes described him as "the most reckless, the alpha wildcatter with an off-the-charts risk tolerance."
MCClendon simply doesn't like West Virginia and we can assume that the WV policies of Chesapeake  will be shaped by the ill will that it's CEO holds for the state.
Now the people and the industry are locked in a power struggle.  The governor has been asked to call a special session of the Legislature to review the draft Marcellus bill produced by the Select Committee.   Will industry be successful this year and in 2012 in capturing the loyalty of our elected representatives through campaign contributions?   Will any Marcellus legislation be stymied?  Or will the Legislature be responsive to the outcries of the people demanding protection from rapacious corporate practices?   Stay tuned.