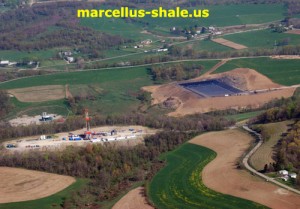 Legislation to protect the state's land and groundwater could be derailed amid a fight between natural gas companies and mineral rights owners. Environmentalists, regulators and many lawmakers want to beef up environmental regulations ahead of the boom. They are responding to complaints  from residents who say gas companies are riding roughshod over landowners, polluting water and damaging roads, according to the Charleston Daily Mail.
The natural gas development companies want a provision that would allow them to remove gas from reluctant or absentee mineral rights owners' property without the owners' permission. This tactic, known as "forced pooling," lets companies extract gas from beneath a large tract of land even if some mineral owners are holding out on signing a lease with the gas companies or if the companies can't find every mineral owners.
Some mineral rights owners compare forced pooling to eminent domain takeovers — but worse. They say that instead of the government taking property for use by the government, forced pooling is the government taking property for use by companies. Right now, legislative drafts put in a "trigger" — at 75 percent, meaning a project could go ahead without the consent of owners who control a quarter of the mineral rights at a proposed site.
Even if a mineral rights owner's land is force pooled, the owner is entitled to royalties. But owners probably wouldn't receive as much if companies could tell them their gas would be taken anyway once their neighbors signed up. Acting Gov. Earl Ray Tomblin supports the concept of forced pooling but wants it handled fairly, according to the article.
There are many issues addressed in the two major Marcellus bills under consideration by the WV Legislature. This past Thursday in the Senate Judiciary Committee, there was plenty of discussion on "forced pooling." The WV Mineral Owners' Association said pooling is a terrible idea.  The WV Surface Owners Association supported forced pooling if it's done right. The WV Environmental Council discussed other important issues. And, the ACT Foundation promoted jobs for local citizens.  Seems there are plenty of other issues so as to justify putting the complex pooling considerations into a separate legislative bill.