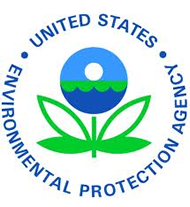 The following was released yesterday by Jalil Isa at the U.S. Environmental Protection Agency:
FOR IMMEDIATE RELEASE
November 9, 2010
Eight of Nine U.S. Companies Agree to Work with EPA Regarding Chemicals Used in Natural Gas Extraction
EPA conducting congressionally mandated study to examine the impact of the hydraulic fracturing process on drinking water quality; Halliburton subpoenaed after failing to meet EPA's voluntary requests for information
WASHINGTON – The U.S. Environmental Protection Agency (EPA) today announced that eight out of the nine hydraulic fracturing companies that received voluntary information requests in September have agreed to submit timely and complete information to help the agency conduct its study on hydraulic fracturing. However, the ninth company, Halliburton, has failed to provide EPA the information necessary to move forward with this important study. As a result, and as part of the agency's effort to move forward as quickly as possible, today EPA issued a subpoena to the company requiring submission of the requested information that has yet to be provided.
EPA's congressionally mandated hydraulic fracturing study will look at the potential adverse impact of the practice on drinking water and public health. The agency is under a tight deadline to provide initial results by the end of 2012 and the thoroughness of the study depends on timely access to detailed information about the methods used for fracturing. EPA announced in March that it would conduct this study and solicit input from the public through a series of public meetings in major oil and gas production regions. The agency has completed the public meetings and thousands of Americans from across the country shared their views on the study and expressed full support for this effort.
On September 9, EPA reached out to nine leading national and regional hydraulic fracturing service providers – BJ Services, Complete Production Services, Halliburton, Key Energy Services, Patterson-UTI, RPC, Inc., Schlumberger, Superior Well Services, and Weatherford – seeking information on the chemical composition of fluids used in the hydraulic fracturing process, data on the impacts of the chemicals on human health and the environment, standard operating procedures at their hydraulic fracturing sites and the locations of sites where fracturing has been conducted.
Except for Halliburton, the companies have either fully complied with the September 9 request or made unconditional commitments to provide all the information on an expeditious schedule.
More information on the subpoena and mandatory request for information on Halliburton's hydraulic fracturing operations: http://www.epa.gov/hydraulicfracturing
###